Speaker Bios
Mary Beth Koelbl
Deputy Director, Engineering, NASA MSFC
Mary Beth Koelbl serves as the Director of the Engineering Directorate at NASA's Marshall Space Flight Center. Marshall's largest organization, comprised of more than 2,000 civil service and contractor personnel, leads the design, testing, evaluation and operation of flight hardware and software associated with space transportation, spacecraft systems, science instruments and payloads in development at Marshall.

Koelbl previously served as director of Engineering's Propulsion Systems Department from 2015 to 2019. In that role, she also served as NASA's senior executive overseeing the agency's chemical propulsion capability, leading work across multiple field centers to effectively develop, mature and apply chemical propulsion capabilities in support of NASA's missions.

Throughout her 33-year NASA career, Koelbl has worked in many Marshall organizations, supporting large, complex propulsion systems development and operations efforts for such NASA programs and projects as the Space Launch System, the world's most powerful rocket set to carry American astronauts to the Moon and ultimately to Mars, NASA's Commercial Crew Program and various planetary lander development activities. She also contributed to historic efforts such as the space shuttle main engine technology test bed, the Fastrac 60K engine, all shuttle propulsion elements, Altair and the Ares upper stage and upper stage engine.

Koelbl joined Marshall in 1986 as an aerospace engineer in the Turbomachinery and Combustion Devices Branch. She was named deputy group lead of the Engineering Directorate's Engine Systems Engineering Group in 2000 and group leader in 2003. In 2005, following a center-wide reorganization, Koelbl was named branch chief of the Engine and Main Propulsion Systems Branch. She was promoted to division chief of the Propulsion Systems Division in 2011, and later that year was named to the Senior Executive Service position of deputy director of the Propulsion Systems Department. The Senior Executive Service is the personnel system covering most of the top managerial positions in federal agencies.

A native of Iowa City, Iowa, Koelbl earned a bachelor's degree in mechanical engineering in 1985 from the University of Iowa. She has been the recipient of many prestigious awards, including a NASA Exceptional Service Medal in 2018, a NASA Leadership Medal in 2007, a Space Flight Awareness Award in 2005 and a Silver Snoopy in 1996.
Brigadier General John M. Olson
Mobilization Assistant to the Chief of Space Operations, United States Space Force
Brig. Gen. John M. Olson is the Mobilization Assistant to the Chief of Space Operations, Headquarters United States Space Force, the Pentagon, Arlington, Virginia. The Chief of Space Operations serves as the principal uniformed advisor to the Secretary of the Air Force on Space Force activities and is a member of the Joint Chiefs of Staff. United States Space Force responsibilities include developing Guardians, acquiring military space systems, maturing military space power doctrine and organizing space forces to present to the joint Combatant Commands. Brig. Gen. Olson assists and advises the Chief with responsibility to organize, train and equip active-duty, Guard, Reserve and civilian space forces conducting innovative, agile, and responsive space and information operations to support, protect, and defend U.S. and allied interests. Brig. Gen. Olson develops strategy, plans, policy and priorities for efficient and effective research, development, testing, operations and sustainment of technologies, capabilities and systems with partners and allies for global leadership in space and related operations. Brig. Gen. Olson also flies as an Airborne Emergency Action Officer conducting strategic deterrence and operations missions aboard the Looking Glass Airborne Nuclear Command Post, supporting the president and National Command Authorities.

Brig. Gen. Olson graduated with military distinction from the U.S. Air Force Academy in 1992 and received a graduate scholarship to earn a master's degree in engineering from the University of Illinois. His initial assignment was to the Air Force Advanced Composites Program Office at Sacramento Air Logistics Center, California. While on active duty, he held numerous air, space, acquisition, test, weapons, political-military, intelligence, and technology command, staff, and leadership roles. He is a graduate of the U.S. Air Force Test Pilot School and a former European and Eurasian Foreign Area Officer. The general deployed to Southwest Asia, supporting air and space operations for operations Enduring Freedom in Afghanistan, New Dawn in Iraq, Odyssey Dawn in Libya and Joint Task Force Horn of Africa. The general transitioned to the Air Force Reserve in 2004 after joining NASA, where he served as a Senior Executive Service civilian leader in several roles for almost a decade. In his civilian capacity, he is a former CEO, Vice President, and General Manager of private and public corporations, following 25 years of federal service culminating as the Assistant Director for Space and Aeronautics in the White House Office of Science and Technology Policy.

Prior to his current assignment, Brig. Gen. Olson served as the Mobilization Assistant to the Commander, 16th Air Force, Air Forces Cyber, and Joint Forces Headquarters-Cyber at Joint Base San Antonio-Lackland, Texas where he helped lead 49,100 Information Warfare Airmen.
Reginald Alexander
Manager, Partnerships and Formulation Office, NASA MSFC
Mr. Reginald Alexander currently serves as the Partnerships and Formulation Manager for the Marshall Space Flight Center. In this role, he leads development of new opportunities and focuses Center initiatives across MSFC's product lines and products. The office also leads the pursuit of new partnership opportunities with other government agencies and private industry. Prior to this role, he provided leadership to MSFC's Advanced Concepts Office and was a key member of MSFC's Preliminary Design organization where he held responsibility for the development of studies and architectures supporting the development of major transportation systems for science and human exploration at the Agency and Center levels.
Kim Middleton
Technology Portfolio Manager and New Technology Representative, NASA LaRC
Kim Middleton began her career at NASA as a secretarial co-op student. During her time as a secretary she worked in Human Resources, Engineering, and Projects where she helped to stand up the HALOE Project Office at LaRC in 1982. Kim left NASA in 1984 to dedicate her time to her family. During that period of time she purchased and ran her own business. She returned to NASA in 2000 to work for Headquarters for the Independent Program Assessment Office (IPAO). During her time there she became their business manager. In 2015 she left the IPAO to be the Langley Research Center Awards Liaison Officer. During her time as the Awards Liaison Officer, she successfully submitted LaRC technologies for awards having winners for R&D100 awards, two recipients for the Invention of the Year and one for the Software of the Year as well as a Space Technology Hall of Fame winner. In 2017 she became a licenses specialist in the Technology Transfer Officer. During her time as a licensing specialist she has trained other licensing agents and is now the Acting Technology Transfer officer.
Kerry Leonard
Deputy Chief, Strategic Partnerships Office, NASA GSFC
Kerry Leonard is the Deputy Chief of the Strategic Partnerships Office at NASA's Goddard Space Flight Center (GSFC). She is responsible for managing technology transfer activities including IP licensing, negotiating cooperative research agreements, and fostering partnerships with external organizations. Prior to joining NASA, she worked as a Technology Transfer Specialist for the US Department of Veterans Affairs where she managed patent prosecution and technology transfer operations for VA Medical Centers located in the Midwest.

Kerry received her JD, MBA, and Chemical Engineering degrees from the University of Pittsburgh. She is a registered patent attorney and is licensed to practice law in Maryland and before the U.S. Patent and Trademark Office. Before becoming an attorney, Kerry was a Patent Examiner at the USPTO.
Allison Chambers
Technology Portfolio Manager and New Technology Representative, NASA MSFC
Allison Chambers is new to Technology Transfer sector, having joined the MSFC TTO team (on detail assignment) in February of 2021. Despite tenure, she has been a long-term advocate of Tech Transfer process, pursing the desire to unite people (and their ideas) to further develop/pursue advancements in technology. Allison has a bachelor's degree in Management of Technology, as well as a bachelor's degree in Marketing, both from Athens State University in Athens, AL.

Prior to this position, Allison worked for the MSFC Safety & Mission Assurance Director, as management and program analyst. With exceptionally diverse assignments, her primary responsibility was remaining flexible, adapting to task at hand, and maintaining situational awareness. Participated in Mishap Investigations, Organizational Assessments, Procurement of Services, Process Improvements, Communication, STEM Outreach, and many more.

Allison had the opportunity to support the Space Launch System (SLS) Program Office from inception (2010) through 2017. She served as project coordinator, with broad spectrum of vertical and horizontal integration duties, supporting the SLS Program Management, Element Managers, and Chief Safety Officer.

Allison joined NASA in 2007, supporting the Constellation Program Office. As a contracted event coordinator, she conducted events ranging from Senior Management Off-sites to Mission Critical Design Reviews, and many things in between.
Jon Goff
Vice-President of On-Orbit Servicing, Voyager Space Holdings
Jonathan Goff is the Vice President of On-Orbit Servicing at Voyager Space Holdings, Inc, where he leads development and implementation of strategy for Voyager's on-orbit servicing portfolio. Prior to joining Voyager, Jonathan was the founder and CEO of Altius Space Machines. At Altius, Jonathan led efforts to develop the cooperative interfaces and robotic systems needed for affordable satellite servicing, including Altius's support of DARPA's Phoenix Technologies project in 2012-2013, and Altius's effort to develop and flight-qualify DogTag™ universal grapple fixtures for the OneWeb satellite constellation. Prior to founding Altius, Jonathan was a co-founder and lead propulsion engineer at Masten Space Systems, a reusable suborbital rocket company based in Mojave, CA. In addition to his professional work on reusable launch vehicles, space robotics, and satellite servicing, Jonathan is also a published space technologist with several papers on orbital propellant depots and the orbital dynamics associated with using them. Jonathan has a BS in Manufacturing Engineering (1999) and an MS in Mechanical Engineering (2007), both from Brigham Young University, Provo.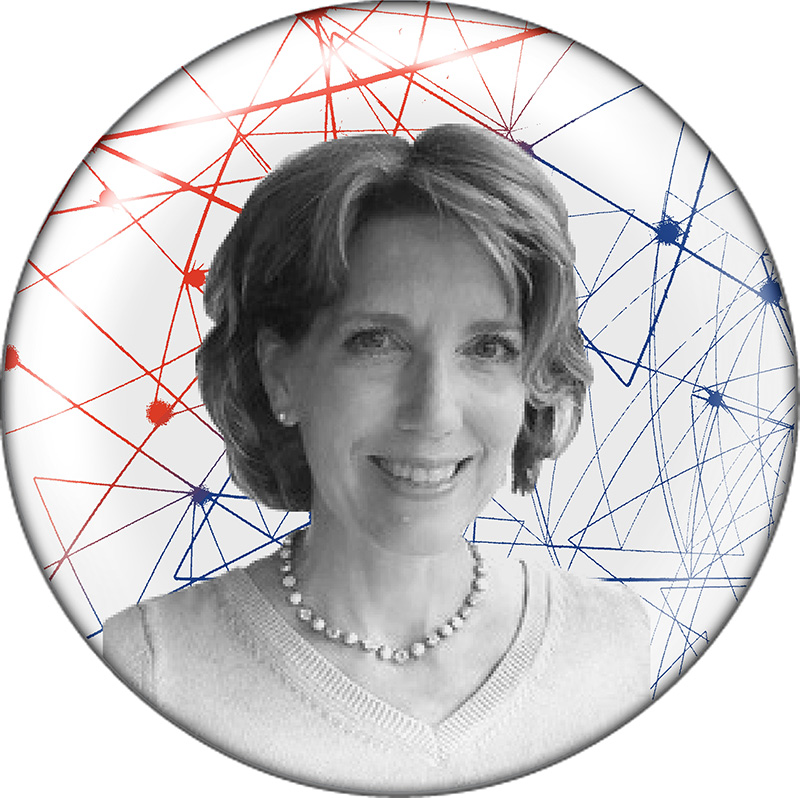 Carie Mullins
Analytic Lead, BryceTech's Consulting Practice
Carie Mullins is the Analytic Lead for BryceTech's Consulting Practice with 20+ years experience analyzing and forecasting advanced technologies and systems for NASA, the military, and commercial space industry. She has analyzed industry trends and systems to create customized forecast models projecting demand for launch, satellite, and super/hypersonic point-to-point travel. Carie has also analyzed commercial markets for on-orbit servicing and manufacturing, advanced communications and navigation, LEO platforms, and lunar rovers. She has studied and analyzed technologies for in-space propulsion, autonomous systems and robotics, advanced technologies for life support systems, in-situ resource utilization, and advanced manufacturing. She is a technology forecasting expert having lead a retrospective analysis of technology forecasting to determine the most accurate forecasting methods and timeframes. Carie received her B.S. and M.S. in Industrial Engineering from the University of Pittsburgh.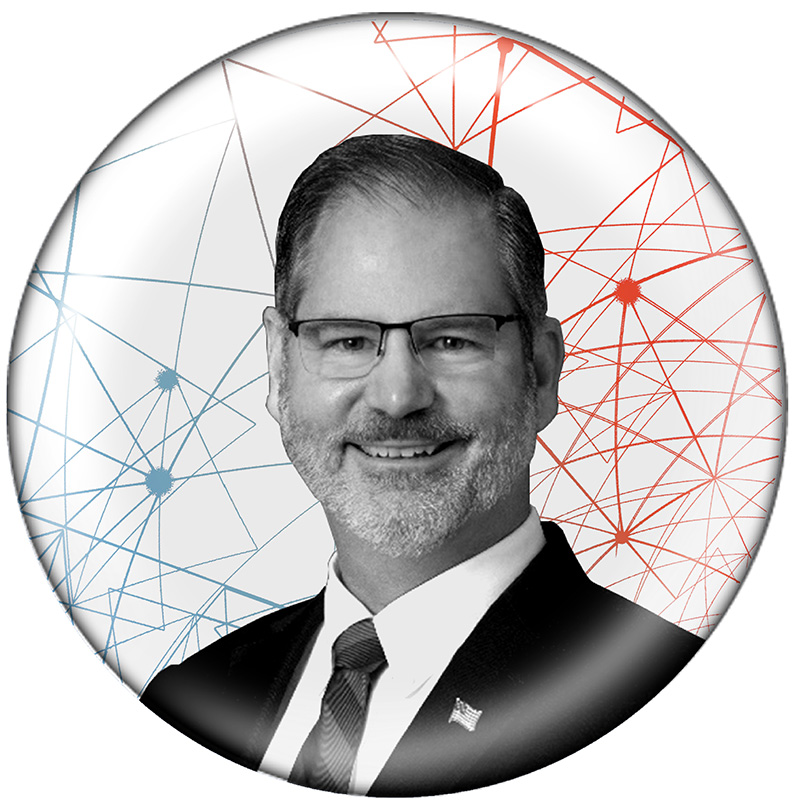 Robert Hauge
Strategy Director for Space Mobility and Logistics, Space System Sector, Northrop Grumman
Robert Hauge is the Strategy Director for Space Mobility and Logistics for Northrop Grumman's Space System Sector, a premier provider of space and launch systems serving national security, civil and commercial customers. In this role, Hauge leads the strategy development for SpaceLogistics LLC, a wholly owned subsidiary of Northrop Grumman chartered with developing the on-orbit satellite servicing market including the development of a first of a kind autonomous robotic servicing vehicle.

Prior to this appointment, Hauge served in the Central Intelligence Agency as a Senior Intelligence Service (SIS-2) officer. In this capacity, his most recent assignment was as the Commander of a ground station for the National Reconnaissance Office. Earlier, Hauge served as a Program Manager at the Defense Advanced research Projects Agency where he led the development of a 3-D imaging laser radar capable of identifying targets under foliage. He is also a retired Air Force officer from the Office of Special Projects.

From concept development to operations, Hauge brings a blend of nearly thirty years of technical expertise, program management, operations execution, and experience in the breadth of intelligence community and Department of Defense capabilities to include air, space, and ground operations.

Hauge holds a Bachelor of Science degree in Electrical Engineering from the University of Massachusetts and a Master of Science degree in Electrical Engineering from the University of Michigan. He is a recipient of the NRO's Gold, Silver, and Bronze Medals, Director's Circle, and Innovator of the Year. From the Office of the Secretary of Defense Hauge was awarded the Exceptional Public Service Medal. Hauge is also a graduate of the Walt Disney World College Program where he worked as a "Custodial Host" in the Magic Kingdom.
Kevin DiMarzio
Vice President of Operations and Business Development, Redwire
Kevin DiMarzio, based in Jacksonville, FL, is the vice president of business development and leads a team professionals in the identification and capture of new opportunities, customer engagement and retention, and business strategy focused on technology solutions. Since joining, many new technology development efforts have been added to the Made In Space portfolio that align with the core vision of bringing manufacturing and industrialization to outer space, including Archinaut One (OSAM-2). Recent efforts include new material processing techniques, quality tool sets, and unique ways to use existing terrestrial methodologies in the microgravity and space environment.

Prior to joining Made In Space, Mr. DiMarzio worked for Siemens Energy in the power generation sector primarily focused on the large gas and steam turbine industries. At Siemens, Mr. DiMarzio worked as a multi-disciplinary design engineer and a proposals manager.

Mr. DiMarzio holds a Master of Business Administration and a Bachelor's of Science in Aerospace Engineering from the University of Central Florida.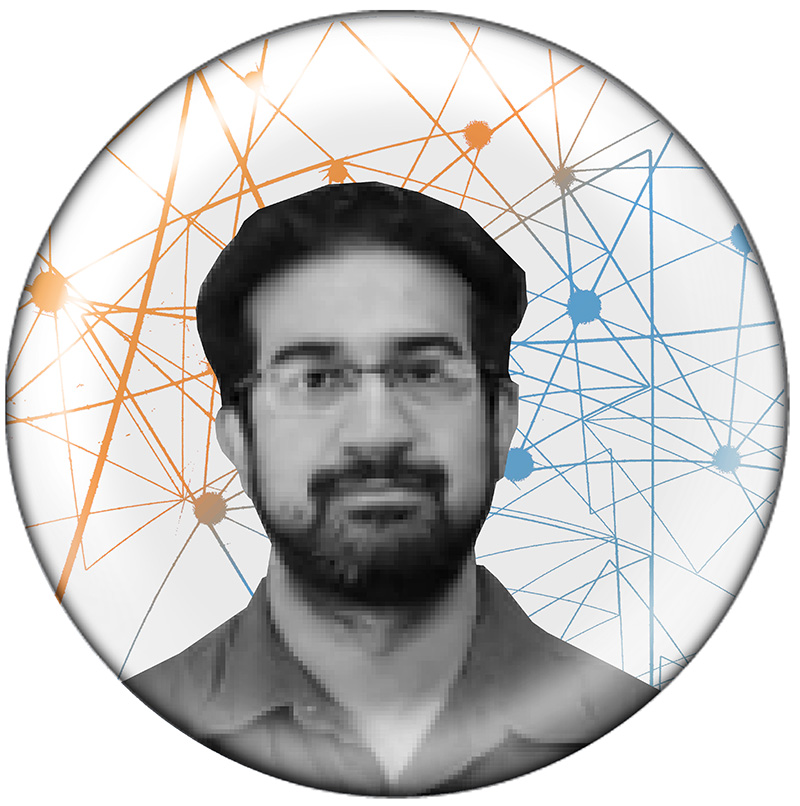 Atif Qureshi
Principal Robotics Engineer, Maxar Technologies
Atif Qureshi is the principal robotics engineer at Maxar Technologies. He is focused on making it easier for people interested in ISAM to get access to state of the art robotic capability to expand in-space operations. Before working at Maxar, he spent many years supporting NASA's satellite servicing efforts at Goddard Space Flight Center using robots to assemble, maintain, and repair the International Space Station at Johnson Space Center.
Rob Hoyt
CEO and Founder of Tethers Unlimited
Relentlessly Inventive Technologist-CEO with extensive experience pioneering revolutionary solutions to difficult challenges in Space and Defense missions. Demonstrated success at innovating unconventional technologies and then building & leading teams of creative engineers to mature them from 'sci-fi' to operational capability.
Thomas Aranyos
OSAM-1 PTS PDL & NExIS Fluids Lead Technologist, NASA KSC
Thomas has been supporting full time the GSFC Satellite Servicing Division (now NExIS) for the past 10 years for in-space refueling development efforts and studies while continuing home station status at KSC. Presently serves as the Product Development lead (PDL) for OSAM-1 Propellant Transfer Subsystem (PTS) development and NExIS division level Fluids technology development and study efforts.

He has over 35 years very diverse experience in aerospace industry and government work related to complex refueling systems experience. Scope of his past work projects range from upgrade of refinery processing equipment with Texaco directly out college; to supplying all KSC / VAFB base propellants to launch providers with EG&G, Inc; and then onto hypergolic space station resupply equipment / services with McDonnell Douglas (MDC); followed by conceptual proposal to successful heavy lift mission launch of EELV/ Delta IV with MDC/ Boeing / ULA as System Engineering / Integration Manager for Launch Vehicle and Payload Processing at KSC/ VAFB launch sites. Thomas then accepted his next challenge as a civil servant for NASA KSC in 2007 working as cryogenics and hypergolic design lead for Constellation program efforts, and then transitioned over to fluids division fluids technical Integration manager, and eventually major involvement with GSFC in-space bi-prop refueling and collaborative hypergolic study and testing efforts beginning in 2010.

Thomas has a civil engineering bachelor's degree (with fluids/ hydraulics focus) from Lehigh University in Bethlehem. PA, and a master's degree from University of Central FL in Systems Engineering Management.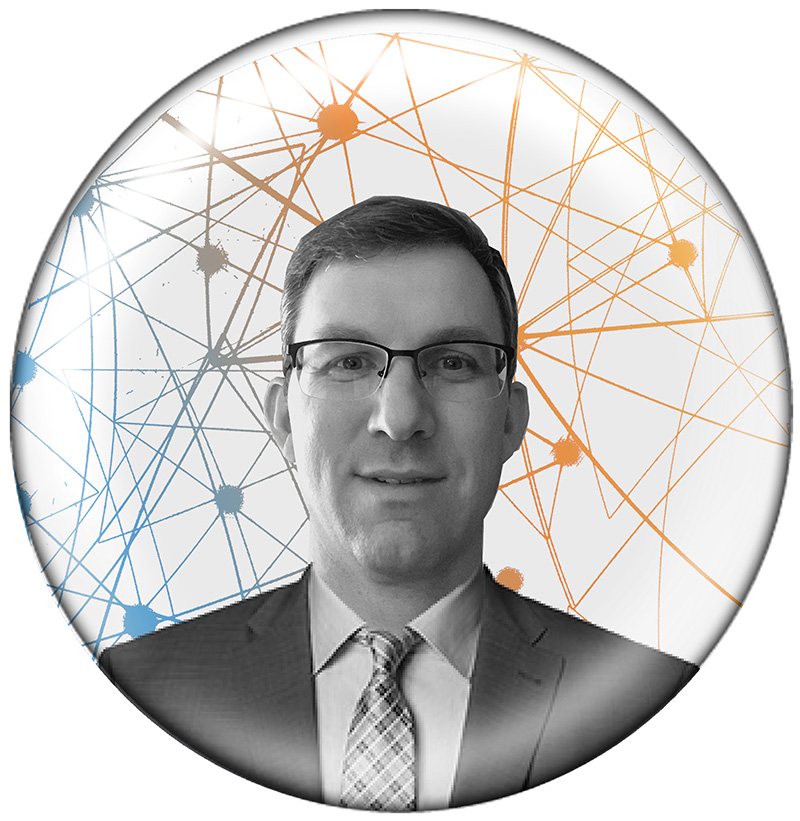 Brian Nufer
Technology Innovator, NASA KSC
Brian Nufer has been a civil servant for NASA since 2004. He received a Bachelor of Science in Mechanical Engineering from Rose Hulman Institute of Technology and a Master of Science in Aerospace Engineering from The George Washington University. He served as propulsion engineer at NASA Goddard Space Flight Center (GSFC) for one year supporting the Solar Dynamics Observatory and Lunar Reconnaissance Orbiter projects. In 2005, he transferred to the John F. Kennedy Space Center (KSC) in Florida and worked on the Space Shuttle program until it retired in 2011. His primary role supporting the Space Shuttle Program was the preparation and servicing of the Orbital Maneuvering and Reaction Control Systems (OMS/RCS) for flight. He was the lead NASA OMS/RCS engineer on Endeavour for four years which included leading the OMS/RCS team during the terminal launch countdown in the firing room for two Endeavour launches and also served as the lead NASA engineer for the launch pad OMS/RCS propellant loading for five years. Since 2011, Brian has worked in collaboration with GSFC on the development of technologies (components and systems) to enable on-orbit spacecraft propellant servicing. Brian is a lead fluids engineer for the OSAM-1 mission and other NExIS projects.
Hans Raven
Technology Innovator, NASA GSFC
Hans Raven is a mechanical engineer who has been working with NASA designing tools since 2004. Starting with astronaut tools, he has developed tools for the Return to Flight mission and then the Hubble Servicing Mission 4. He transitioned to robotic tools with the Robotic Refueling Missions, working on Phase 1 and 2. He first began work on robotic tele-operated, refueling technologies with the Remote Robotic Oxidizer Transfer Test demonstration, developing the refueling tool. Now working on the On-orbit Serving, Assembly and Manufacturing-1 (OSAM-1) mission, he has developed various key robotic tools and interfaces including the Hypergol Refueling Tool and its Quick Disconnect, the Cooperative Service Valve, and the Restore ATDS Change-out Interface Tool. Hans received a B.S. and M.S. in Mechanical Engineering from Virginia Tech.
Jeff Sowards
Assistant Chief, Metal Processes & Manufacturing Branch, NASA MSFC
Jeffrey Sowards joined NASA MSFC as a Welding Engineer in January 2017 and was previously a Research Metallurgist at the National Institute of Standards and Technology (Boulder, CO). He provides technical oversight of welding consultations for many customers across NASA and has led welding process development projects that enhance capabilities for spaceflight missions. Jeff has managed basic and applied materials research on topics including welding metallurgy, physics of welding, experimental mechanics, computational materials science, corrosion, and failure analysis. He has authored or co-authored over 50 papers, conference proceedings, and book chapters in these areas. Jeff has received awards for past work including the NASA MSFC Director's Commendation Honor Award, the Department of Commerce Bronze Medal, American Welding Society best paper awards (William Spraragen Memorial Award, W.H. Hobart Memorial Award, and McKay-Helm Award), as well as the Henri Granjon Prize from the International Institute of Welding. He has served on American Welding Society and International Institute of Welding technical standards committees related to welding metallurgy and mechanical testing of welds and is an Associate Editor of Welding in the World. Jeff received his BS, MS, and PhD degrees in Welding Engineering from The Ohio State University.
Christopher Roberts
Technology Innovator, NASA MSFC
Christopher Roberts is a materials engineer at NASA Marshall Space Flight Center within the Materials and Processes Laboratory. He received his B.S. in Mechanical Engineering from Auburn University (2014) and his M.S. and Ph.D. in Materials Science and Engineering from the University of Texas at Austin (2016 and 2018, respectively). His graduate work focused on developing materials and processes for Selective Laser Melting (SLM) of traditionally hard-to-process material systems. For the past three years, he has worked closely with the In-Space Manufacturing (ISM) team at MSFC to develop additive manufacturing technology demonstrators and to monitor SBIR contracts addressing various challenges associated with manufacturing in space. Chris is currently serving as the technical lead for the On Demand Manufacturing of Metals (ODMM) project within the In Space Manufacturing portfolio as well as the technical point of contact for various materials selection and control efforts.
Jennifer Edmunson
Technology Innovator, NASA MSFC
Jennifer Edmunson earned her Ph.D. in Earth and Planetary Sciences at the University of New Mexico while studying the geology of the Moon and Mars. She came to Marshall Space Flight Center (MSFC) as a postdoc in 2008 and joined the Planetary Regolith Simulant Team as a contractor in 2009. She participated in the Manufacturing Innovation Project starting in 2010, which ultimately became In-Space Manufacturing (ISM). Following the ISM motto of "make it, don't take it", Jennifer began using her knowledge of lunar and martian geology to participate in, and grow, planetary in-situ resource utilization-based efforts at MSFC, including the Moon to Mars Planetary Autonomous Construction Technology (MMPACT) surface construction project. She is the MMPACT Project Manager and Materials Element Lead.
Paul Allison
Associate Professor, Mechanical Engineering, University of Alabama
Dr. Paul Allison conducts research characterizing the structure-property-processing relations of a variety of material systems to support basic and applied research projects. The research examines different material systems, including ferrous and non-ferrous alloys, ceramics, cementitious materials, biomaterials and bio-inspired nanocomposites across multiple-length scales at quasi-static and dynamic loading rates.
Erik Komendera
Assistant Professor, Mechanical Engineering, Virginia Tech
Dr. Erik Komendera is Assistant Professor of Mechanical Engineering at Virginia Tech, and director of the Field and Space Experimental Robotics Laboratory (FASER Lab). His research focuses on autonomous multi-agent collaborative manipulation on Earth, on orbit, and on the surfaces of other worlds, with an emphasis on robust algorithms to detect, classify, and repair failures during operations. His current projects include a collaboration with NASA, called "Assemblers," to develop robots and algorithms for constructing lunar habitats and on-orbit persistent platforms, and another collaboration with NASA, called "Project LANDO", to develop lunar lander manipulation tools and methods. He is also currently partnering with NASA on developing methods for robust and accurate construction of orbital platforms such as space telescopes. From 2014-2018, Dr. Komendera was a robotics researcher at NASA Langley Research Center in Hampton, VA. He earned his MS ('12) and PhD ('14) in Computer Science from the University of Colorado, and a BSE in Aerospace Engineering ('07) from the University of Michigan. At NASA, he served as assembly robot task lead on the project titled "Commercial Infrastructure for Robotic Assembly and Servicing" (CIRAS). In addition, he was the Principal Investigator for a Langley IRAD project to investigate methods for assembling solar arrays.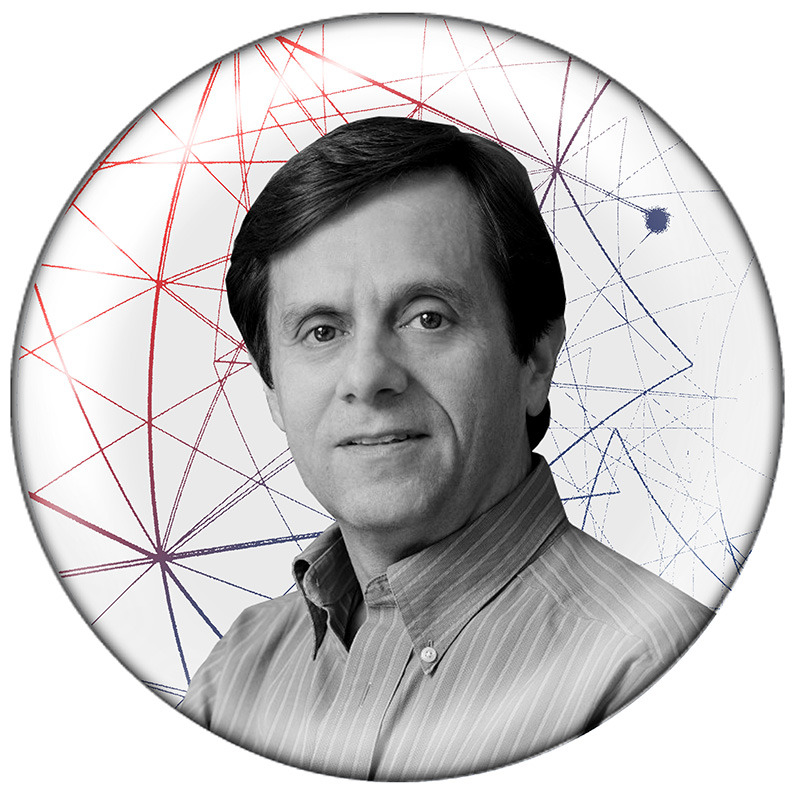 Peter Kazanzides
Research Professor, Johns Hopkins University
Peter Kazanzides co-founded Integrated Surgical Systems (ISS) in November 1990 to commercialize the robotic hip replacement research performed at IBM and the University of California, Davis. As Director of Robotics and Software, he was responsible for the design, implementation, validation and support of the ROBODOC System, which has been used for more than 20,000 hip and knee replacement surgeries. He earned an Sc.B. ('83) in electrical engineering, an AB ('83) in computer science, an Sc.M ('85) in electrical engineering, a Sc.M ('87) in applied mathematics and a Ph.D. ('88) in electrical engineering – all at Brown University.
Robbie Harris
Director for Outpost Advanced Technologies, Nanoracks
Robbie Harris is the Director for Outpost Advanced Technologies at Nanoracks. He is responsible for pursuing the future of the Outpost program, an effort to convert expended upper stages into flexible orbital platforms for various activities. Robbie wants to push humanity's reach into space, and he brings a multi-disciplined approach to that goal. He has worked across multiple segments of the aerospace industry, with over 15 years of experience in diverse roles. In his most recent role, he was the Program Office Manager for RUAG Space USA's Launcher Division. There he was responsible for large composite structures such as payload fairings for launch vehicles including the Atlas V, the Vulcan, and the SLS. He previously worked at Boeing as a senior composite labs manager in the research and technology division and as a production manager in the commercial airplanes division. He has also served as a project engineer at Eaton Aerospace and Honeywell Aerospace.

Robbie holds a Master of Aeronautics and Astronautics and an MBA from MIT through the well-renowned Leaders for Global Operations Program. He also holds a Bachelor of Science in Mechanical Engineering from Georgia Tech and a Bachelor of Business from the University of Mississippi.
Dr. Thomas W. Murphey
President/CEO, Opterus
Dr. Murphey is an accomplished leader, scientist, and innovator in the space structures industry with 20 years of experience and an impressive technology commercialization record. Many of his patents and developments have been licensed and are currently used in space or are part of current spaceflight programs. His pioneering work serves as the foundation for the high-strain composites industry through 12 patents and over 70 publications. He has served as a structures subject matter expert on numerous AFRL, DARPA, NASA, and NSF programs, is an AIAA Associate Fellow, and has received numerous senior scientific and technical achievement awards. Dr. Murphey founded Opterus R&D, Inc. to focus on rapid innovation in industries requiring advanced structures, and the fabrication of high-strain composites for folding structures.
Troy Morris
Director of Operations, Kall Morris
Troy M. Morris is co-founder and Director of Operations for Kall Morris Inc (KMI). Troy is the KMI representative to CONFERS, and leads business relationships, contracts, and grants for the orbital debris research and solution company, founded in November 2019. KMI has since grown with additional employees, a successful seed round, and continuing partnerships with private companies and public entities. He holds a BS degree in Psychology/Behavior Analysis from Northern Michigan University and has presented or moderated at conferences in psychology, business, and space. His experiences include working with volunteer medical first responders, academic institutions, and leaders in critical industries.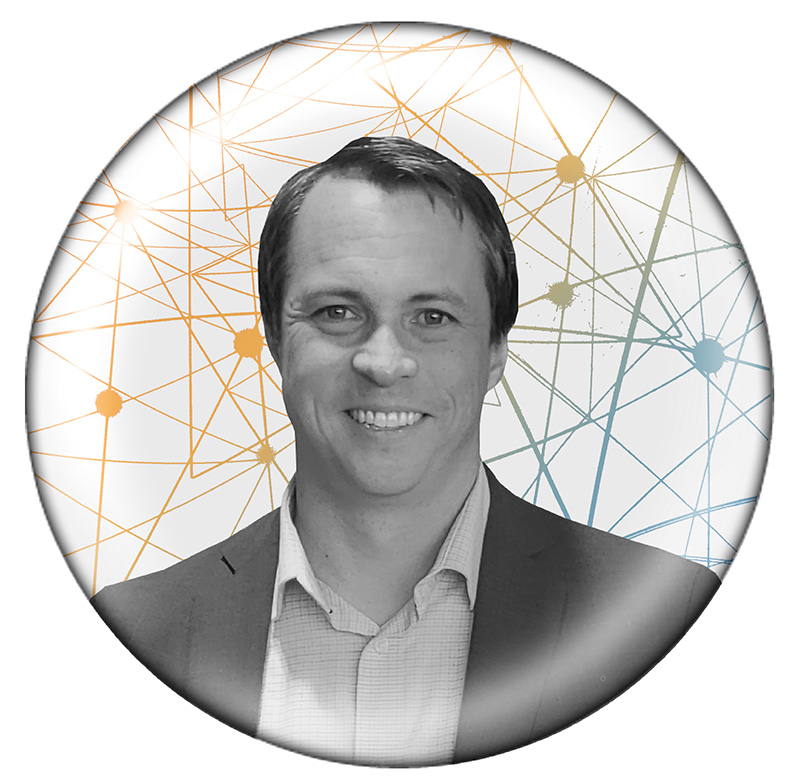 Gary Calnan
Chief Executive Officer, CisLunar Industries
Gary Calnan is the Co-Founder and CEO of CisLunar Industries, a space technology startup focused on developing, building, and operating metal foundries in space. In this role, Gary is applying his diverse background in entrepreneurship, capital markets, and corporate finance to building a key component of the emerging cislunar industrial economy. With a BA in Economics from the University of Colorado and a Charter from the CFA Institute, Gary took action with his life-long passion for space by completing the ISU Space Studies Program in 2017. Through CisLunar Industries, Gary now strives to help lay the foundation for a vibrant, robust cislunar economy and a sustainable human presence beyond Earth.
Geoffrey "Geo" Licciardello
Program Manager, Altius Space
Geoffrey "Geo" Licciardello is an Aerospace Engineer and Program Manager at Altius Space Machines, who has over 11 years of experience developing space-rated hardware for satellites and launch vehicles. At Altius, he is responsible for the development and deployment of the DogTag universal grapple fixtures, with hundreds currently in use on-orbit. He is also responsible for the MagTag: A cooperative servicing interface for satellites with electro-permanent magnet (EPM) latching features. Geo also has extensive experience designing cryogenic fluid devices and systems, including an EPM-enabled refueling connector, and various liquid rocket engine pump hardware and test stands. At ISAM he will be presenting about Altius' portfolio of EPM-enabled interfaces and impacts they have on the ability to accomplish on-orbit servicing and related capabilities.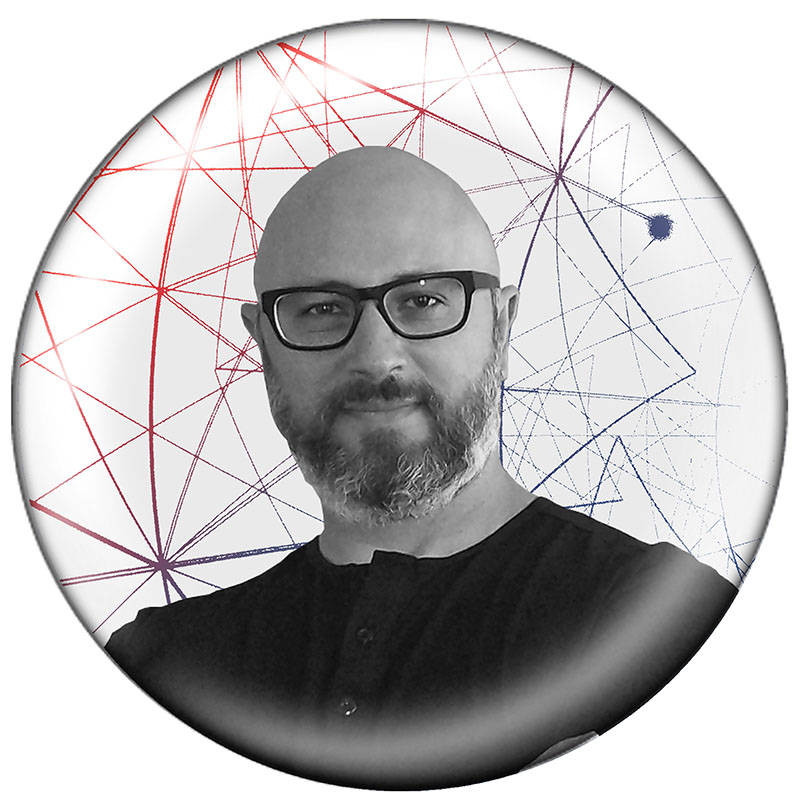 Dan Lopez
Chief Business Officer
From the International Space Station to Times Square, Dan has leveraged his deep technical expertise and hands-on approach, to harness imagination and entrepreneurial spirit while working on technologies that scale and have lasting impact. He has built technologies, companies, and commercialization strategies that meet at the crossroads of space technology, remote sensing, and cloud-scale computing. Dan has a proven track record as a scale-up entrepreneur, collaborating effectively across organizational boundaries and disciplines, building and understanding complex relationships and geo-political landscapes, and fostering renown talent and ideas to achieve novel missions.