Speaker Bios
Debi Tomek
NASA's Senior Advisor for ISAM
Debi Tomek has over 23 years of research and technical management experience and began her career with NASA Langley. Debi has served as a researcher, principal investigator then executive of numerous inter- and intra-Agency programs. Debi's early research in dynamic stability was instrumental for numerous space vehicles and led to work on the Space Shuttle leading a team that obtained critical re-entry data of the Orbiter. After four years in the Administrator's Suite leading Agency technical capability assessments she returned to Langley as Chief of Staff before becoming Deputy Director, then Director, of the Space Technology Directorate. She shepherded pre-formulation of the National Initiative for In-Space Servicing, Assembly, and Manufacturing (ISAM). This led to her current appointment as NASA Senior Advisor for ISAM and National Initiative lead. Ms. Tomek holds a Bachelor's degree in Aerospace Engineering from Auburn University and Master's degree in Aeronautical and Mechanical Engineering from George Washington University.
Larry Leopard
Associate Director, NASA Marshall Space Flight Center
Larry Leopard, Associate Director, Technical, at NASA's Marshall Space Flight Center in Huntsville, Alabama, provides expert advice in all facets of the Center's responsibilities by conducting special studies; provide authoritative advice and assistance in policy review; manage and report on Center-wide and directorate metrics, and developing benchmarking strategies. He was appointed to the position in December 2020.

Prior to his appointment, Leopard served as director of the Engineering Directorate from 2018 to 2020. From 2014 to 2016, Leopard was director of the Engineering Directorate's Space Systems Department, and was its deputy director from 2011 to 2014. From 2008 to 2011, he was deputy manager of Engineering's Propulsion Systems Department.

In 2008, Leopard was appointed to the Senior Executive Service, the personnel system covering top managerial positions in federal agencies.

Following his selection to NASA's Senior Executive Service Candidate Development Program in 2006, he completed developmental assignments at NASA Headquarters in Washington, in Marshall's Space Shuttle Propulsion Office, and at United Launch Alliance's Delta II and IV Manufacturing and Assembly Plant in Decatur, Alabama.

Leopard joined NASA and Marshall in 1990, supporting a variety of NASA programs and projects, including space shuttle propulsion elements; the Space Shuttle Main Engine Technology Test Bed; Rocket-Based Combined Cycle propulsion technology; Fastrac 60K engine; International Space Station payloads, International Space Station Environmental Control and Life Support Systems and research facilities; Small Satellite technology demonstrations; and multiple science instruments.

His aerospace engineering career began as a propulsion engineer at Martin Marietta in Huntsville, supporting Marshall's Propulsion Systems Laboratory from 1988 to 1990.

A native of Athens, Alabama, Leopard graduated from the University of Alabama in Huntsville in 1987 with a bachelor's degree in mechanical engineering.
Geoff P. Andersen
Acting Chief Scientist, Space Operations Command, US Space Force
Acting Deputy Chief Scientist, US Space Force
Currently on temporary assignment from the US Air Force Office of Scientific Research (AFOSR) to Space Force, Dr. Andersen is the primary advisor the Space Operations Command (SpOC) for science and technology. In addition to this he serves as Deputy to Dr. Joel Mozer, Director Science Technology and Research (DSTR) for the entire Space Force.
Technical Director, AFOSR/AusOARD, Melbourne, AUSTRALIA
International Program Officer and Scientific Liaison in charge of AFOSR basic science activities in Australia. Duties include maintain awareness, engagement and relationships for the Air Force on matters of basic and applied science.

Prior to his current position, Dr. Andersen served as Technical Director to the South American office of AFOSR in Santiago, CHILE. Before that he was a senior researcher and adjunct instructor at the US Air Force Academy, Colorado Springs for over 21 years. In that position he conducted experimental studies in many areas of optical and space physics while teaching and mentoring physics students. During this time Dr. Andersen also spent over 15 years as owner and CEO of his own research company, HUA Inc. This company engaged in several major research and consulting efforts for DARPA, NASA, USAF, NRO and JTO-HEL.

Dr. Andersen has been primary author of over a dozen peer-reviewed papers and 50 presentations in the international forum. He has 4 patents and is the author of a book entitled "The Telescope: It's History, Technology and Future".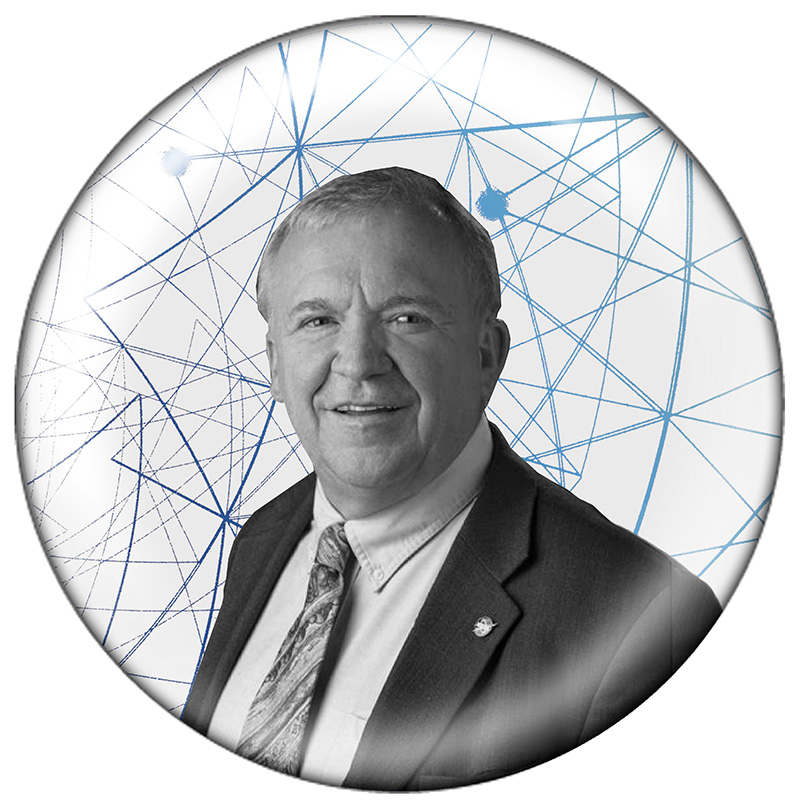 James L. Reuter
NASA Associate Administrator
James L. Reuter was named NASA's associate administrator for the Space Technology Mission Directorate (STMD) at NASA Headquarters in June 2019, a position in which he served in an acting capacity since February 2017. In this role, he provides executive leadership and management of the technology programs within STMD, with an annual investment value of $1.1 billion.

Reuter was the deputy associate administrator of STMD from February 2017-February 2018. Prior to this role, Reuter served as the senior executive for technical integration in the Center Director's Office at NASA's Marshall Space Flight Center from 2009-2015, providing strategic leadership on critical technology and integration activities. Additionally, Reuter served as the Exploration Systems Division (ESD) Standing Review Board chair, responsible for overseeing development activities of the Space Launch System, Orion Multi-Purpose Crew Vehicle, Ground Systems Development and Operations Programs, and the ESD integration activities.

Previously, Reuter served in many managerial roles at Marshall including Ares vehicle integration manager in the Constellation program, the deputy manager of Space Shuttle Propulsion Office, and the deputy manager of Space Shuttle External Tank Project Office during the shuttle return-to-flight activities. In 2002, he was assigned to a detail at NASA Headquarters as the deputy associate director in the Space Transportation Technology Division in the Office of Aerospace Technology. From 1994 to 2001, he was the Environmental Control and Life Support System manager for the International Space Station at NASA's Johnson Space Center. Reuter began his NASA career in 1983 as an aerospace engineer in the Structures and Propulsion Laboratory in Marshall's Science and Engineering Directorate.

Reuter has a bachelor's degree in mechanical engineering from the University of Minnesota in Minneapolis. He has received numerous NASA awards and honors, including a 2019 Distinguished Service Medal, 2016 Outstanding Leadership Medal, 2013 NASA Exceptional Achievement Medal, a 2008 NASA Outstanding Leadership Medal, a 2002 NASA Exceptional Service Medal, a 1998 Silver Snoopy Award and a 1993 Space Station Award of Merit.
Pat Troutman
NASA Human Exploration Strategic Analysis Lead
Patrick A. Troutman graduated in 1984 from Virginia Tech with a BS in Aerospace & Oceanographic Engineering along with a minor in Computer Science. In the past 35 years he has worked for NASA designing and assessing the International Space Station, leading systems analysis related to future space scenarios including managing the NASA Revolutionary Aerospace Systems Concepts (RASC) program, helping to define the Vision for Space Exploration, leading the integration for the Constellation Program lunar surface architecture, and leading human space exploration mission design for the NASA Human Spaceflight Architecture Team and the Evolvable Mars Campaign.

Mr. Troutman currently serves as the lead for human exploration strategic assessments at the NASA Langley Research Center where his current efforts include developing what the next set of activities for humans should be beyond the international space station including crewed missions to the Moon, Mars and beyond.
Dr. Dale Arney
Aerospace Engineer, NASA LaRC
Dr. Dale Arney is an aerospace engineer in the Space Mission Analysis Branch at NASA Langley Research Center with expertise in space system architecting, systems analysis, and technology assessment. He is currently serving as the chief architect for an interagency initiative to coordinate and steward capabilities across the government for servicing, assembly, and manufacturing In-Space Servicing, Assembly, and Manufacturing (ISAM) National Initiative. He has led studies to assess capability needs for NASA's plans for human exploration and to analyze alternatives for human exploration to the Moon, Mars, Venus, and other destinations. Before starting at NASA, Dr. Arney was a research engineer at the Georgia Institute of Technology (Georgia Tech), analyzing mission concepts for lunar, near-Earth asteroid, and Mars exploration missions. Dr. Arney received his Ph.D. in Aerospace Engineering in 2012, M.S. in 2008, and B.S. in 2006, all from Georgia Tech.
Bo Naasz
NASA Rendezvous and Capture System Capability Lead
Bo Naasz leads NASA's agency-level Rendezvous and Capture System Capability Leadership Team, and is the primary editor of NASA STMD's On-Orbit Servicing, Assembly, and Manufacturing Strategic Technology Plan. Bo provides NASA leadership or participation on several USG ISAM activities, and participates on several non-governmental activities including as a voting member on the AIAA Community of Standards for On-orbit Servicing and Assembly, and a participant on the CONFERS Technical Working Group.

A graduate of Virginia Tech, with Bachelor's and Master's Degrees in Aerospace Engineering, Bo is a subject matter expert for autonomous rendezvous and docking, and robotic in-space servicing systems, having served on Hubble Robotic and crewed Servicing Missions, and the NASA OSAM-1 mission.

Born in Kansas, and raised in Texas, Maryland, and South Dakota, Bo currently lives in Baltimore, Maryland with his wife and three children.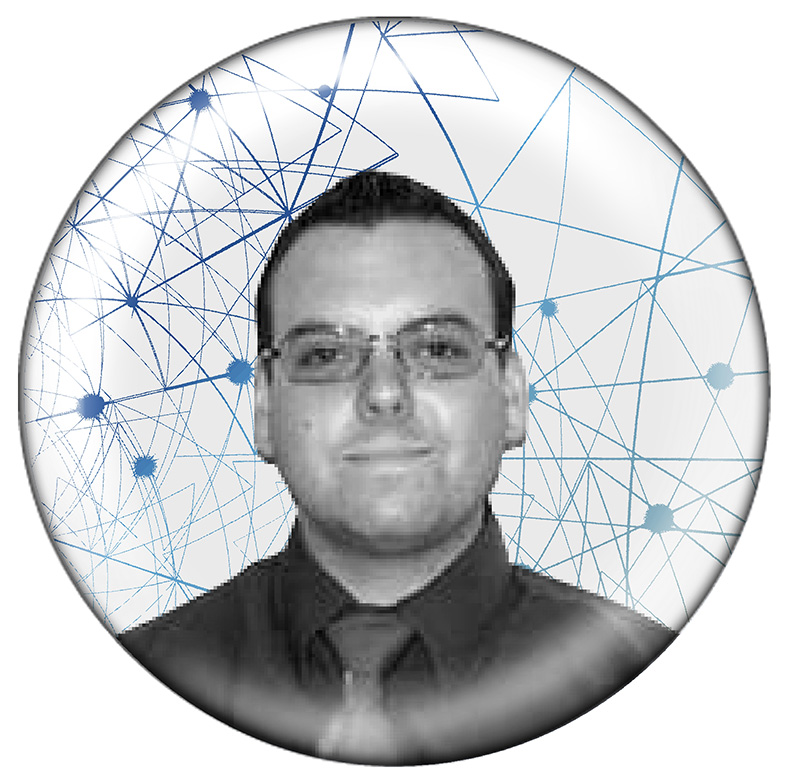 Joshua Davis
Project Leader in the Aerospace Corporation
Joshua Davis is a Project Leader in the Aerospace Corporation. He has been leading activities in support of on-orbit servicing, assembly, and manufacturing as well as space logistics for Aerospace's Space Force and other customers over the past decade. He currently supports efforts within the Space Force to introduce Space Maneuver and Servicing (SMS) and Space Combat Logistics (SCL), new initiatives aimed at enhancing the space enterprise by introducing servicing and logistics capabilities. Mr. Davis holds BS degrees in mechanical engineering and aeronautical science and engineering from the University of California Davis and a MS degree in astronautical engineering from the University of Southern California.
Karl Stolleis
Space Robotics and Logistics Team Lead, AFRL, Space Vehicles Directorate
Karl is the current lead for Space Robotics and Logistics for the Air Force Research Lab (AFRL) Space Vehicles Directorate in Albuquerque, NM. Before entering into the space race he worked for 15 years as a newspaper photographer and in 2008 decided to change careers, drastically. He eventually earned an M.S. in Computer Science from the University of New Mexico in 2015. Along the way Karl interned at NASA Kennedy Space Center in 2012-2014, was awarded a 2014 New Mexico Spacegrant Fellowship and wrote his thesis on use of genetic algorithms to evolve multi-agent, autonomous robot behaviors. Post-graduation 2.5 years spent working for Lockheed Martin Autonomous Systems, followed by transition to AFRL where Karl is trying to adapt robotic software, robotics and autonomy techniques from the terrestrial world to satellites.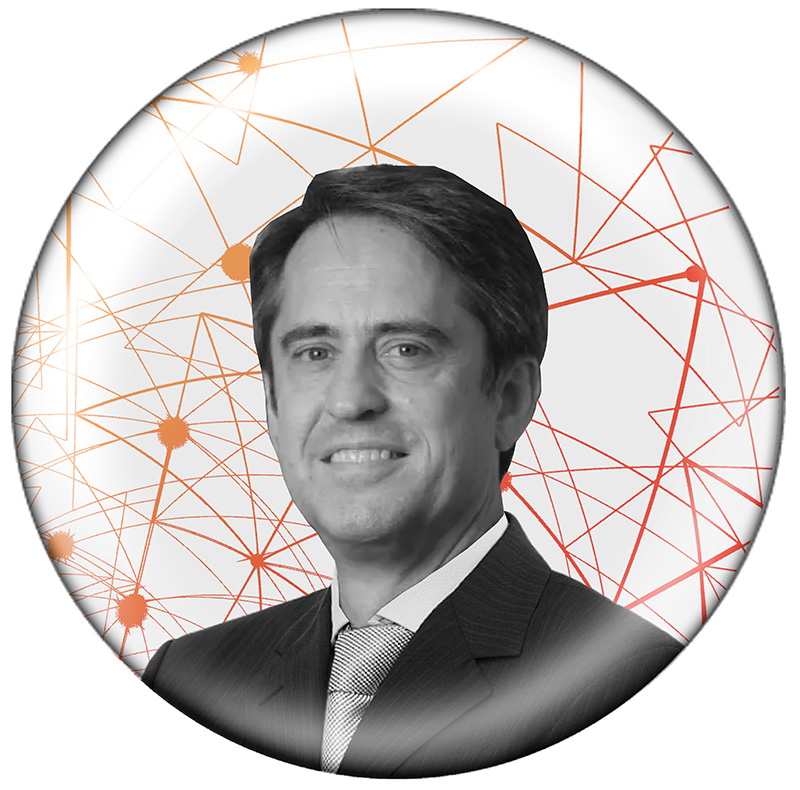 William Carter
Program Manager, Defense Sciences Office, DARPA
Dr. William Carter is a program manager in the Defense Sciences Office at Defense Advanced Research Projects Agency (DARPA). He was formerly the director of the Materials and Microsystems Laboratory at HRL Laboratories. He received his doctorate in applied physics from Harvard University in 1997 and has more than 15 years of experience managing government and industrial materials research programs. His background spans applied physics, materials science, and mechanics. He is author or co-author of over 40-refereed publications and 100 issued patents covering new materials and devices for automotive and aerospace applications. As director of the Materials and Microsystems Laboratory at HRL, he focused on new materials for 3-D printing (including high-strength metals and ceramics), nonlinear mechanical systems for platform stabilization, scalable approaches to high performance anti-fouling and nanomaterial coatings, and MEMS devices for position, navigation, and timing.
Nicholas Jernigan
Product Manager, DIU
Nick Jernigan is a Product Manager at Defense Innovation Unit (DIU). Currently, he manages both the Orbital Outpost and multi-Orbit Logistics families of DIU prototypes. Prior to his time at DIU, Nick spent three years at the Space and Missiles Systems center working on next-generation space logistics and hypersonic technology for the Air Force. Nick has a master's degree from MIT in Operations Research and is a distinguished graduate of the Air Force Academy class of 2012.
Bill Vincent
Robotic Servicing of Geosynchronous Satellites (RSGS) Program Manager, Naval Research Lab (NRL)
Bill Vincent is the Naval Research Lab's program manager for DARPA's Robotic Servicing of Geosynchronous Satellites (RSGS) program. Since 2014, he has been instrumental in managing the development, integration, and test of the flight payload that will support multiple missions including inspection, anomaly correction, relocation, and upgrade installation. He works closely with DARPA to support their partnership with Space Logistics which will culminate in the first launch of a dexterous robotic satellite servicing vehicle in 2024. Mr. Vincent previously managed the flight robotic arm development for the FREND program, was the lead system engineer for the Mitex Upper Stage, and deputy program manager for the Fountainhead program. He received his BS and MS in aerospace engineering from the University of Maryland.
Colonel Jon Strizzi
Chief Engineer, Launch Systems Enterprise Directorate, US Air Force
Colonel Jon Strizzi is the Chief Engineer for the Launch Systems Enterprise Directorate and for the Evolved Expendable Launch Vehicle (EELV) Program at Space and Missile Systems Center. He leads the Engineering Division in technical and performance baseline control, mission assurance certification of new launch vehicles for National Security payloads, and advanced development programs for the Spacelift Enterprise.
Brent Robertson
OSAM-1 Project Manager, NASA GSFC
Brent Robertson has over 30 years of experience in aerospace engineering at NASA and contractor organizations. Brent is the Project Manager for the On-orbit Serving, Assembly and Manufacturing-1 (OSAM-1), a mission to demonstrate on-orbit servicing including refueling, assembly and manufacturing. Prior to this, Brent was the Deputy Project Manager for the Magnetospheric Multiscale (MMS) mission and the Observatory Manager for the Solar Dynamics Observatory. Brent participates in multiple Standing Review Boards as the chair for Solar Cruiser and a member for NASA Gateway and Solar Electric Propulsion efforts.
Brent held multiple positions at GSFC as the Associate Division Chief, Branch Head for the Guidance, Navigation and Control Systems Engineering Branch, and Lead Engineer. He led efforts on a variety of missions including Hubble Space Telescope, Total Ozone Mapping Spectrometer - Explorer Platform (TOMS-EP), and Tropical Rainfall Measuring Mission (TRMM). Prior to coming to GSFC, Brent worked for various aerospace contractors and at NASA LaRC. Brent received a BS in Engineering Science at the University of Toronto, and a MS in Aerospace Engineering from the University of Virginia.
M Strube
OSAM-1 Deputy Project Manager, NASA GSFC
M Strube has over 15 years of experience in designing, building, testing, and using rendezvous and proximity operation (RPO) systems in a variety of contexts. They started their career at Goddard building passive and active multi-wavelength sensors for inertial and relative navigation, as well as maturing state-of-the-art algorithms for use on non-cooperative and terrain relative navigation enabled missions. M currently serves as the Deputy Project Manager for OSAM-1 (On-Orbit Servicing, Assembly, and Manufacturing 1). Prior to this, they served in other roles on OSAM-1 including RPO Product Development Lead and Servicing Payload Project Manager and have led efforts on ICESat-2, Raven, Asteroid Redirect Robotic Mission, and Landsat 9. M received a BS and MS in Aerospace Engineering from the University of Maryland at College Park. M currently lives in Maryland with their partner and daughter.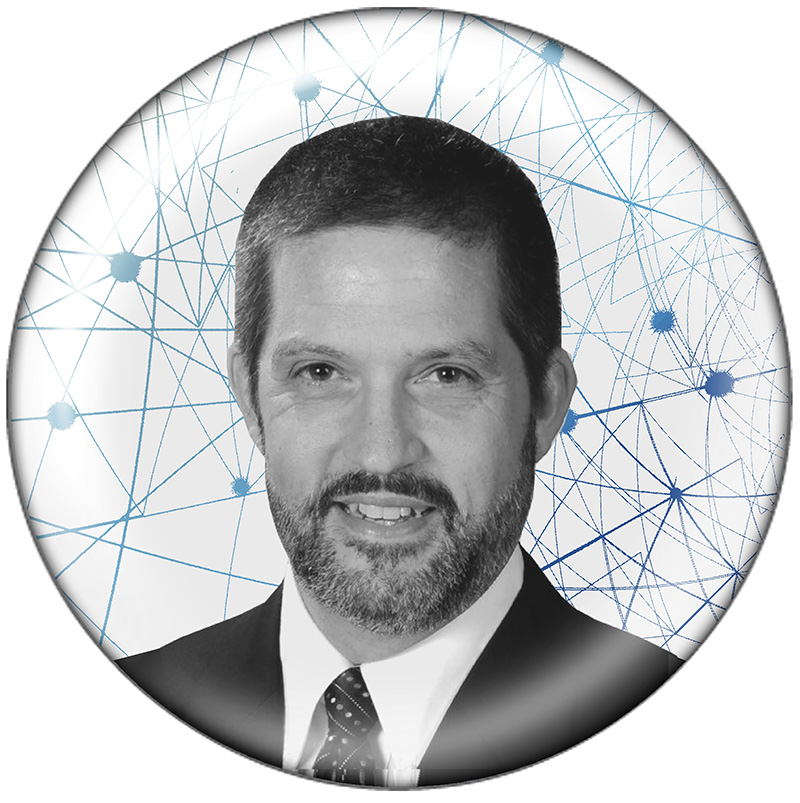 Lawrence Huebner
OSAM-2 NASA Technical Lead, Deputy Project Manager, NASA MSFC
Mr. Lawrence Huebner has been working in the aerospace world for the last 38 years. After receiving his Masters in Aeronautics from George Washington University, he spent two years working for a technical services company in support of DoD activities; the next seventeen years at NASA Langley Research Center (LaRC) primarily in hypersonic aerodynamics, hypersonic airbreathing propulsion, and scramjet ground and flight testing (including scramjet lead for the first successful scramjet-powered vehicle flight test: X-43A Flight 2); and the last seventeen years at NASA Marshall Space Flight Center (MSFC) initially in support of Ares I rocket development and, for the last ten years, Space Technology, primarily in the area of in-space manufacturing.
Bill Doggett
Technology Innovator, NASA LaRC
Bill Doggett is a Senior Researcher at NASA Langley Research Center. He received a BS in Mechanical Engineering and a BS in Nuclear Engineering from North Carolina State University in 1986, an MS in Electrical Engineering from Old Dominion University in 1994, and a Ph.D. in Mechanical Engineering from Carnegie Mellon University in 2000 concentrating on robotics.

He has advanced automated assembly by developing: a) structural architectures that minimize parasitic effects, b) novel robotic architectures, and c) unique tools. He has received 6 patents for his work including robotic systems, inflatable structures, and high performance structural connections. Recently he has focused on modular assembly of hexagonal topologies which can be used to create general doubly curved surfaces for applications including telescope systems, habitation domes, and tanks. This effort has invented an architecture where all the modules are the same and a small (< ~1 % of size) unique interconnect feature is used. The scalable modules in the architecture are call Tri-Truss modules which package compactly and can be joined in a variety of ways.
Dr. Danette Allen
Technology Innovator, NASA LaRC
Dr. Danette Allen is NASA's Senior Technologist (ST) for Intelligent Flight Systems and Deputy Lead of the Agency's Systems Capability Leadership Team (SCLT) for Autonomous Systems (AS-SCLT). She created and led the Autonomy Incubator at NASA Langley Research Center (LaRC) and, following that, served as co-PI of the ATTRACTOR (Autonomy Teaming & TRAjectories for Complex Trusted Operational Reliability) project, focused on trust and trustworthiness of autonomous systems. Dr. Allen earned her B.S. degrees in Electrical Engineering and Computer Engineering from North Carolina State University, MBA from Manchester University (UK), M.E. in Computer Engineering from Old Dominion University, and M.S. and Ph.D. in Computer Science from UNC Chapel Hill. Dr. Allen is the recipient of multiple NASA awards including the astronauts' "Silver Snoopy" award for achievements related to human flight safety and mission success, the "Systems Engineering Excellence Award" medal, and the "Outstanding Leadership" medal. She is an AIAA Associate Fellow and a member of the AIAA Intelligent Systems and the Human Machine Teaming Technical Committees.
Cara Leckey
Branch Head, Nondestructive Evaluation Sciences, NASA LaRC
Dr. Cara Leckey is currently the Branch Head of the Nondestructive Evaluation Sciences Branch (NESB) at NASA Langley Research Center. Dr. Leckey joined NASA in 2010 as a research physicist. During her time at NASA her research has focused on NDE modeling and simulation. Dr. Leckey previously served as the Assistant Branch Head for NESB and as Project Manager of the High Performance Computing Incubator (HPCI) Project. She currently serves as an Associate Technical Editor for the journal Materials Evaluation and is the author/co-author on numerous NDE related publications, including a textbook on Computational NDE. Dr. Leckey is the recipient of the NASA Early Career Achievement Medal, NASA Aeronautics Research Mission Directorate Associate Administrator's High Potentials Award, and the Gears of Government team award. She received Ph.D. and M.S. degrees in physics from the College of William and Mary, and a B.S. in physics from the University of Mary Washington.
Jessica Friz
Aerospace Engineer, Simulation Development and Analysis Branch, NASA LaRC
Jessica Friz is an aerospace engineer in the Simulation Development and Analysis Branch at NASA Langley Research Center (LaRC). She develops low- to high-fidelity aircraft and spacecraft simulations, with an emphasis on modeling dynamic In-Space Servicing, Assembly, and Manufacturing (ISAM) systems. She is currently leading the ISAM Architecture Simulation System (OASiS) project, with the goal of enhancing NASA's ISAM modeling and simulation capabilities. Through OASiS and other projects, she has developed models for robotic guidance, navigation, and control systems, metrology systems, the Lightweight Surface Manipulation System (LSMS) for payload off-loading on planetary surfaces, and conserving angular momentum for multi-body systems. While earning her B.S. in Mechanical Engineering at Rowan University and her M.E. in Aerospace Engineering at Old Dominion University, Jessica gained diverse engineering experience interning with several organizations at Langley. Her previous duties included analyzing mission architectures for conceptual human and robotic missions to Mars and Venus, managing facility construction and maintenance on center, and promoting sustainable engineering practices by restoring a 9400 square foot green roof. In her free time, she works with fellow employees to promote diversity and inclusion at NASA for minority groups and volunteers regularly for educational outreach opportunities in her local community.
Nathan Perreau
Technology Innovator, NASA LaRC
Nathan Perreau is an Aerospace Engineer in the Simulation Development and Analysis Branch (SDAB) at the NASA Langley Research Center, where he works on high-fidelity simulation development for modelling aircraft and spacecraft. He began his career as a Pathways intern in May 2018 while finishing his Master's in Aerospace Engineering from North Carolina State University, and began full time upon completion of his graduate studies in August of 2019. Prior to studying Aerospace Engineering, Nathan studied Physics and Math at the University of North Carolina at Chapel Hill, and graduated with dual degrees in 2016. Outside of work, Nathan enjoys hiking, playing chess, and spending time with his family.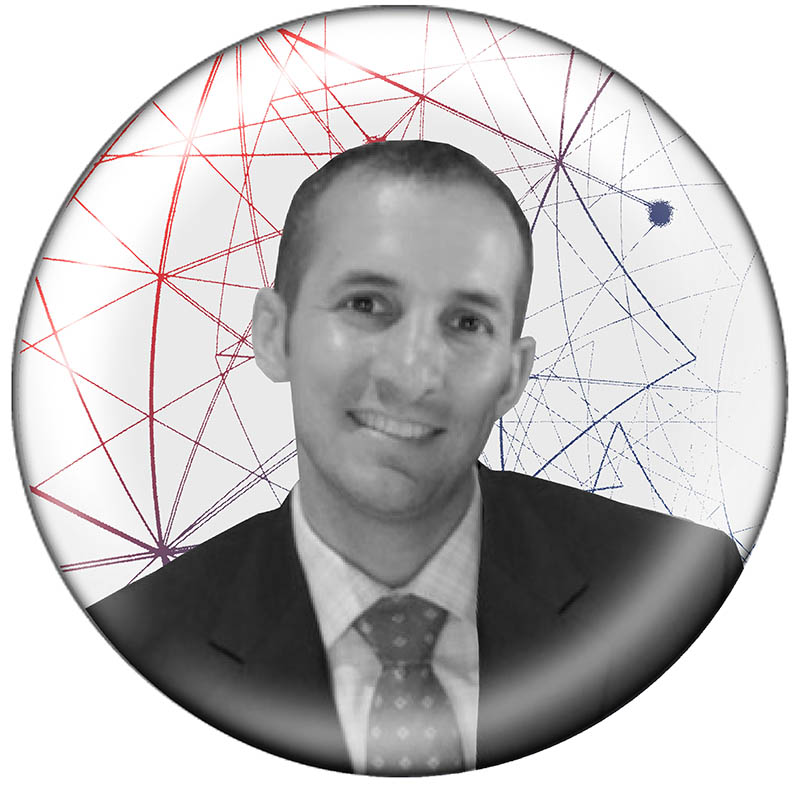 Eugene Skelton
NExIS Rendezvous and Proximity Operations Lead, NASA GSFC
Eugene Skelton has over 20 years of experience working in aerospace engineering at NASA and contractor organizations. Eugene is the Rendezvous and Proximity Operations Lead for NASA's Exploration & In-space Services Division (NExIS). He is also the Deputy Autonomous Rendezvous & Docking Phase Lead for the On-orbit Serving, Assembly and Manufacturing-1 (OSAM-1), a mission that will rendezvous and capture a legacy satellite.

Previously Eugene has led efforts on the Hubble Space Telescope, Space Based Infrared Surveillance, and a Relative Navigation technology demonstration payload on the International Space Station. In his free time he enjoys spending time with his wife and two kids in the Maryland suburbs.
Jill McGuire
NExIS Director, NASA GSFC
Jill McGuire serves as the Associate Director for NASA's Exploration and In-Space Services (ExIS) Projects Division. She has worked at NASA/Goddard Space Flight Center since January 1992. She started working in satellite servicing in 1998 when she began supporting the Hubble Space Telescope (HST) Development Project. As Associate Director, Ms. McGuire strives to carry on NASA's 30-year legacy of satellite servicing and repair by developing new technologies for future programs. Previously, she was the Hosted Payloads Office Head for the ExIS Division and was responsible for leading multifaceted teams in designing, manufacturing, and launching innovative space tools that both anticipate and answer unique satellite-servicing needs. Projects that she led in that tenure were the Robotic Refueling Mission (RRM) 1, 2, and 3, Robotic External Leak Locator (RELL), and Robotic External Tool Stowage (RiTS) as well as support to the AMS EVA repair team with Johnson Space Center. The RRM series of payloads were designed to utilize the robotic system on ISS to demonstrate a variety of tools, technologies and techniques to benefit satellites not originally designed for in-flight service as well as provide the groundwork for future exploration. Prior to supporting ExIS, Ms. McGuire served as the manager of the Hubble Crew Aids and Tool team, which supplied more than 180 unique tools in support of the fifth and final servicing mission to the Hubble Space Telescope. Ms. McGuire holds an M.S. in Applied Physics from Johns Hopkins University, an M.S. in Engineering Management from the University of Maryland, University College, and a B.S. in Mechanical Engineering from the University of North Dakota.
Jeramie Broadway
Senior Technical Assistant to MSFC Associate Director, Technical
Mr. Jeramie Broadway currently serves as the Senior Technical Assistant to the Marshall Space Flight Center Associate Director, Technical. His main duty is to support the development, coordination, and implementation of MSFC strategic planning and partnering within NASA and across industry and academia. He was previously the Assistant Manager of the Partnerships and Formulation Office, providing strategic planning and business development support as well as creating partnering and new mission opportunities for the center.

Jeramie has been with Marshall Space Flight Center since 2008, where he began his career in the Materials and Processes Laboratory supporting and leading production operations for both the Ares I and SLS launch vehicles. Jeramie has been the Project Engineer or Deputy Project Manager of numerous projects over the years including the Nuclear Cryogenic Propulsion Stage Project where he served as the Nuclear Fuel Material Development Lead, working to develop advanced high temperature materials for nuclear fuels. Jeramie has also served as the Assistant Chief Engineer for Launch Vehicles supporting NASA's Commercial Crew Program.

Jeramie holds a Master of Science degree in Aerospace Engineering from the University of Alabama and a Bachelor of Science degree in Mechanical Engineering from the University of North Dakota. Jeramie is a Veteran of the United States Air Force, originally from Dallas, TX. Jeramie is married to Sherrie Beal Broadway with 4 children, Kaylen, Ellie, Carsen, and Nolan.