Robotic Refueling Mission — Phase 2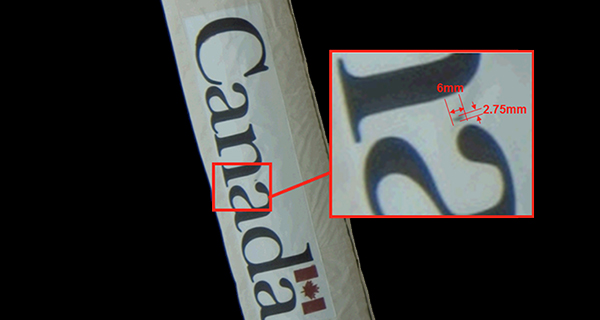 What Happened in Phase 2?
Feb 1, 2016 : In the News >> VIPIR Provides Successful Visual Inspection of Space Station Robot Arm
October 2, 2015 : Continued RRM-Phase 2 Operations
July 20, 2015 : in the News >> NASA Robotic Servicing Demonstrations Continue Onboard the Space Station
April 30 - May 5, 2015 : Dextre robot removes one of the task boards and one of the tools currently on the RRM module, and installs the new RRM hardware. RRM demonstrations begin.
March 26, 2015 : Astronauts install the new RRM hardware onto a specially-built transfer device within the JAXA airlock - all in preparation for the hardware's robotic transfer and installation onto the RRM module
Aug 12, 2014 : The European Space Agency's Automated Transfer Vehicle-5 delivers a new RRM task board and a hardware transfer device to the space station [ More Info]
Aug 3, 2013 : The Japanese HTV cargo vehicle launches to the International Space Station with a new RRM task board and a transfer device on board [More info]
The Robotic Refueling Mission Tackles New Frontiers
Is there life for a NASA experiment after it's proved its namesake task? If you're built to be modular and upgradable, as NASA's Robotic Refueling Mission is, then the answer is yes!
RRM Latest Status
In 2015, RRM is embarking on a new set of operations that might not be connected with robotic refueling - but have everything to do with extending and enhancing the operational lives of existent and future satellites in orbit.
Building on its team's experience base, RRM is working through an updated to-do list that includes testing a new inspection tool, practicing intermediary steps leading up to coolent replenishment, testing electrical connections for "plug-and-play" space instruments, and working with decals that could help operations guided by machine vision go more smoothly.
A couple of hosted experiments - including advanced solar cells and special coatings - are also being tested.
All of these operations are taking place on RRM's home, the International Space Station: the premier test bed for space technologies.
What's the common thread? Servicing capabilities. These new technologies, tools and techniques could eventually give satellite owners resources to diagnose problems on orbit, fix anomalies, and keep certain spacecraft instruments performing longer in space.
Phase 2 of RRM operations began in May 2015 with Dextre, the Canadian Space Agency's two-handed robot, transferring new RRM hardware - two task boards and a multi-purpose inspection tool - to the RRM module. Check the side bar for schedule updates and ways to participate!
Demonstrations
Replenishment Techniques
RRM Task Board 3 is the test scene for the cryo replenishment technique demo.
Coolant systems are critical to future propulsion and life support systems in space. RRM-2 is demonstrating that with the right set of equipment, a robot can accomplish the tasks leading up to coolant replenishment. After retrofitting valves and creating a pressure-tight seal using hardware on Task Board 3, the RRM and Dextre duo will stop short of actual coolant transfer for this round of tasks.
Why? This transfer is being deferred for a future demonstration, presently in the planning stage. These Phase 2 operations are focusing on the robotic steps leading up to it.
Initial activities to demonstrate this in-orbit capability - cutting wires and removing caps - were completed in March and June 2012 via the original RRM tools and activity boards.
Inspection Tool
The robotic VIPIR is an innovative multi-capability inspection tool.
Having eyes in space is essential. It's even better when you can put them exactly where they need to be.
Why? Sometimes, components on spacecraft don't deploy, and you want to know why they failed. A micrometeorite might have made a tiny hole in a space structure, and you want to take a closer look. Or a part might need to be examined inside a satellite.
To make things right, you need a device that is small enough to fit into tight spaces, agile enough to look around corners, and that delivers the type of images that get you the data you need.
Enter VIPIR, the Visual Inspection Poseable Invertebrate Robot: a robotic, multi-capability inspection tool designed to deliver near and midrange inspection capabilities in space.
Held by the Dextre robot, VIPIR tested its cameras' capabilities during May 2015 operations by using its imaging workhorse - the Motorized Zoom Lens - to capture images of satellite parts at various distances on the RRM module. The team also tested the functionality of the VIPIR borescope camera. Collected data will help the team determine what type of camera system and operational techniques would be best suited for different tasks on potential future missions. [Learn more]
Follow along with the VIPIR video borescope as it makes its way through the RRM obstacle course during May 2015 RRM operations.
Electrical Connections
Satellite servicing can open up possibilities - like being able to swap out "plug and play" instruments on a spacecraft. How do you know if that "plug" made the right connection, though? RRM will test robotic adapters and techniques to mechanically and electrically validate the mate and de-mate capability.
RRM's Task Board 4 is the scene for a variety of technology demonstrations. Some are related to satellite serving, others are hosted experiments.
Machine Vision Aids
Visual aids in the form of patterned stickers (SSPD calls them "friendly fiducials") can help robots with machine vision to determine their position and orientation relative to a satellite (or satellite component) in need of repair. This information can be used to aid robot operators when performing servicing tasks as well as certain autonomous operations. During RRM-2 operations, the cameras on the RRM Multifunction Tool and Dextre will image these stickers to gauge their capabilities under various in-orbit lighting conditions.
Solar Cell Experiment
On behalf of a team at Glenn Research Center, RRM is hosting a set of quad-junction solar cells to see how they perform in space. Collected data will help the Glenn team understand the cells' efficiency at converting sunlight into electrical power, as well as their ability to withstand the rigorous demands of the space environment.
Materials Coating Experiment
On behalf of a team at NASA's Goddard Space Flight Center, RRM is also hosting a set of thermal coating samples to see how they perform within the space environment. Simulating space conditions on the ground is extremely difficult. The International Space Station offers the ideal location to evaluate space materials before they are used on missions.
Hardware Installation
The RRM-Phase 2 hardware complement consists of:
Two new task boards: Task Board 3 and Task Board 4
The Visual Inspection Poseable Invertebrate Robot (VIPIR): an SSPD-built inspection tool that is designed to deliver near and mid-range inspection capabilities.
The RRM On-orbit Transfer Cage (ROTC): an original device developed by SSPD to transfer hardware outside of the International Space Station.
The full collection of new RRM components were stowed inside the space station until the Dextre robot robotically transferred them from the Japanese Experiment Module (JEM) airlock using the ROTC, and installed the pieces on the RRM module. This took place April-May, 2015.