Meet Two of Our Roboticists!
Robots are only as capable as the people controlling them. Learn about Heather Alpern and Zakiya Tomlinson, two of our roboticists who are hard at work, driving our robots and fine-tuning the technologies and procedures to use robots in space!
Heather Alpern, NASA roboticist
"Robots are able to help humans to perform tasks they originally couldn't do. It works the same way in space as it does on Earth!"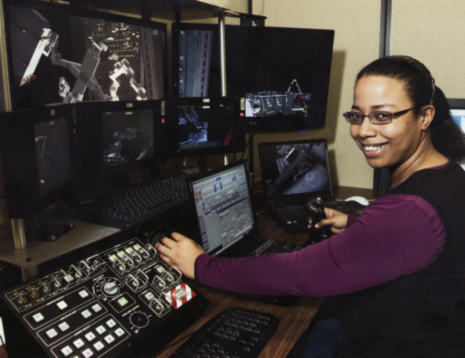 Zakiya Tomlinson, NASA roboticist
"I'm currently testing out the blanket manipulation tool and closeout of fill and drain valves after refueling. "